Ecigs are hot! So hot, that we can see more and more famous people vaping. On the end of the day they are just like us, wanting to kick the tobacco habits and start living healthy. Let's have a look at celebrities who switched to electronic cigarettes.
Leonardo DiCaprio
DiCaprio was first spotted with an electronic cigarette in his hand in a public event. After that, he was caught vaping several times, for example, even while he was cycling. People thought that he is smoking a traditional cigarette at first, but it was actually a cig-a-like in his hand.
Jack Nicholson
As Good As It Gets actor Jack Nicholson has been spotted around LA vaping on ecigs.
Katy Perry
In a photo series related to the hit song "I Kissed a Girl", Katy Perry was caught with an electronic cigarette and beer in her hands.
Lindsay Lohan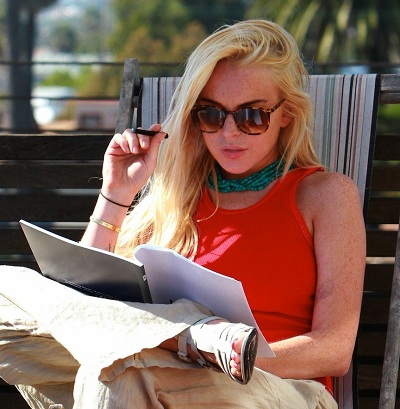 Lindsay Lohan vaping was such a big story that she was featured smoking an ecigeratte on "Extra" in 2011.
Charlie Sheen
"Anger Management" star Charlie Sheen loves vaping so much that he is a partner in the ecigarette company NicoSheen.
Simon Cowell
Long-term smoker Simon Cowell was spotted vaping on an electronic cigarette on the red carpet. Electronic cigarettes allegedly helped him to finally put an end to that nasty smoking habit.
Johny Depp
Johnny Depp was seen vaping on an ecig in the 2010 film The Tourist.
Katherine Heigl
Katherine Heigl discussed the benefits of ecigs with David Letterman in 2010 and she even vaped on air during the "Late Night appearance.
Kate Moss
Supermodel Kate Moss has been using ecigarettes to cut back on her tobacco use.
Cheryl Cole
Cheryl Cole is also a vaper.
Robert Pattinson
Twilight actor Robert Pattinson has reportedly taken up vaping to help him quit smoking.